Schu & Myth Weekend Fashion Workshop
Last Saturday, along with other bloggers were invited to a free fashion workshop at the Schu Factory outlet at Residencia 8888, Pearl Drive Ortigas. It was one of the most interesting events I've ever attended as I learned a lot about Fashion PR and Fashion Writing.
One Mega Group's PR and Events Manager, Tedrick Yau Much gave a talk about Fashion PR while Ms. Sarah Santiago, the features editor of Mega Magazine made a substancial talk about Fashion Writing. Being in (part-time) blogging, its really important to know how to develop yourself as a blogger and as a fashion writer. And being in this workshop indeed enlightened me a lot.
No. 1 Rule in fashion writing -- PASSION.
Admittedly, I still have to learn a lot, and this workshop made me realize that.
The workshop probably showed me ways to (1) improve myself as a blogger (2) improve my content (3) improve my personal style. I sometimes get frustrated trying to find ways to make my blog more interesting and this workshop is a blessing. It helped me a lot.
And of course, an event will never be fun without the other bloggers around!
Went with Arnie to the event. :) Yay to North People!
Anna, Krissy and Arnie
Carizza and Nika
And you see it right! Schu pairs for only P799! Definitely going back to their outlet store to hoard! Haha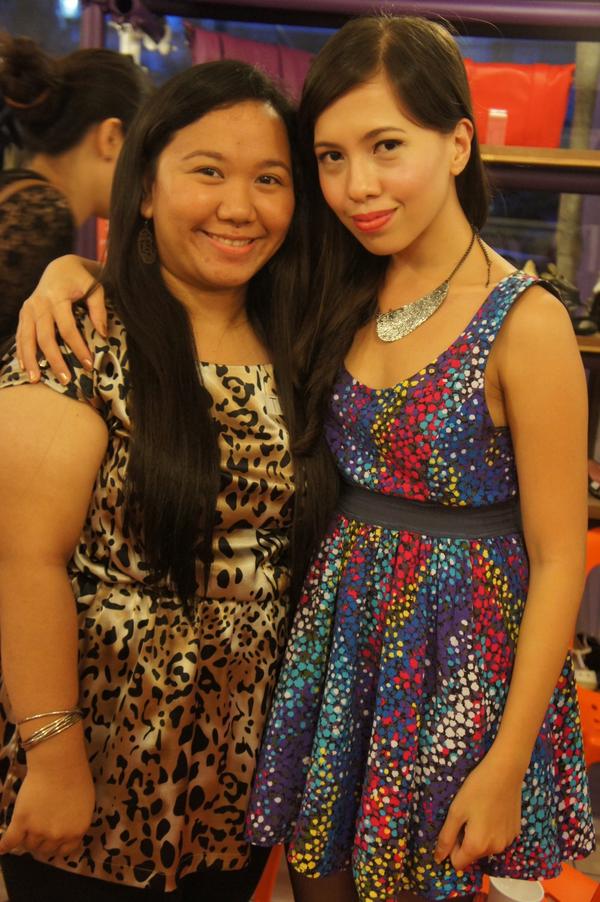 Teenuuhhh! So nice to meet you. Thanks for the photo :)
Thank you Schu Shop and Myth Boutique for the invite. Definitely looking forward for more workshops like this! And oh, I would go back to your outlet store to buy shoes!! Haha
PS If you notice the lack of outfit photos on my blog, its because (1) Paolo my photographer / fiance / bestfriend / alalay (hahaha) is in Canada (2) I lost my DSLR and (3) because of those 2, I just feel so uninspired to do a number of outfit shots. But you will see some outfit posts and may notice some difference from previous posts.
Hope you enjoy this post!
Much Love,
The Bargain Doll